Duffle is a comfortable and spacious sofa system. It can be designed in many different ways, from an armchair to much larger compositions. The various modules are placed on an oak or walnut platform. This modular system means that the layout can be adapted to any type of housing and to hotels. The wood and leather decorations are a reminder of the charms of a duffle coat. The upholstery is meticulous, and the materials used, such as wool, leather and wood, give the ensemble an air of softness and warmth.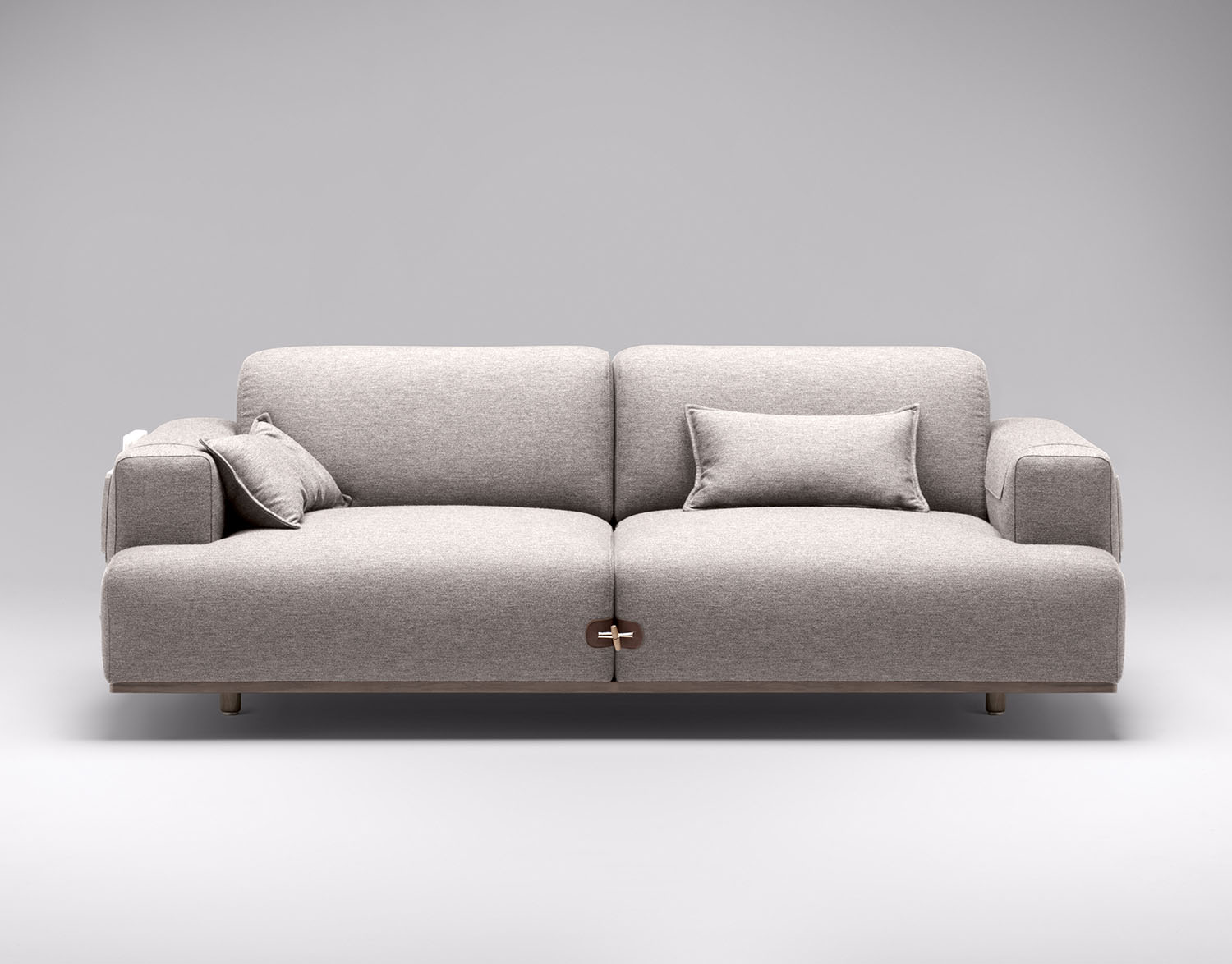 W 790  H 420  D 900 / 790 mm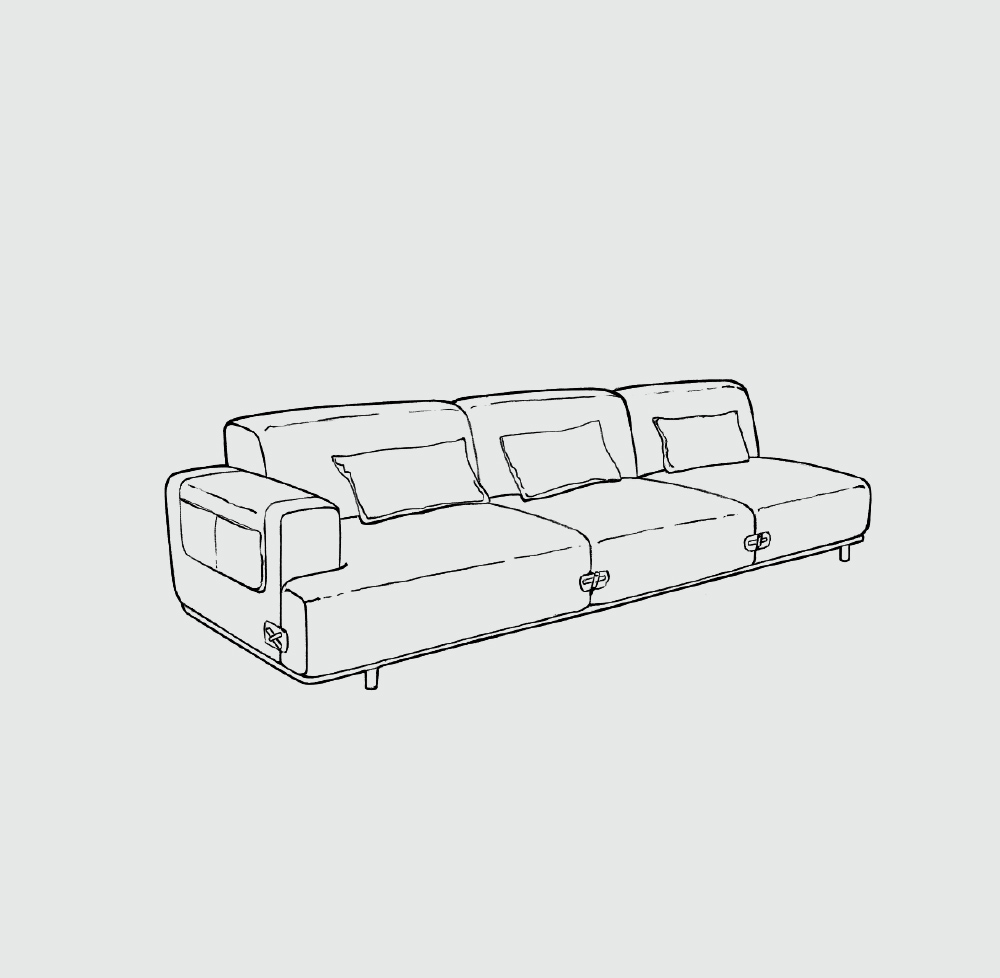 W 2940   H 790  D 1650 mm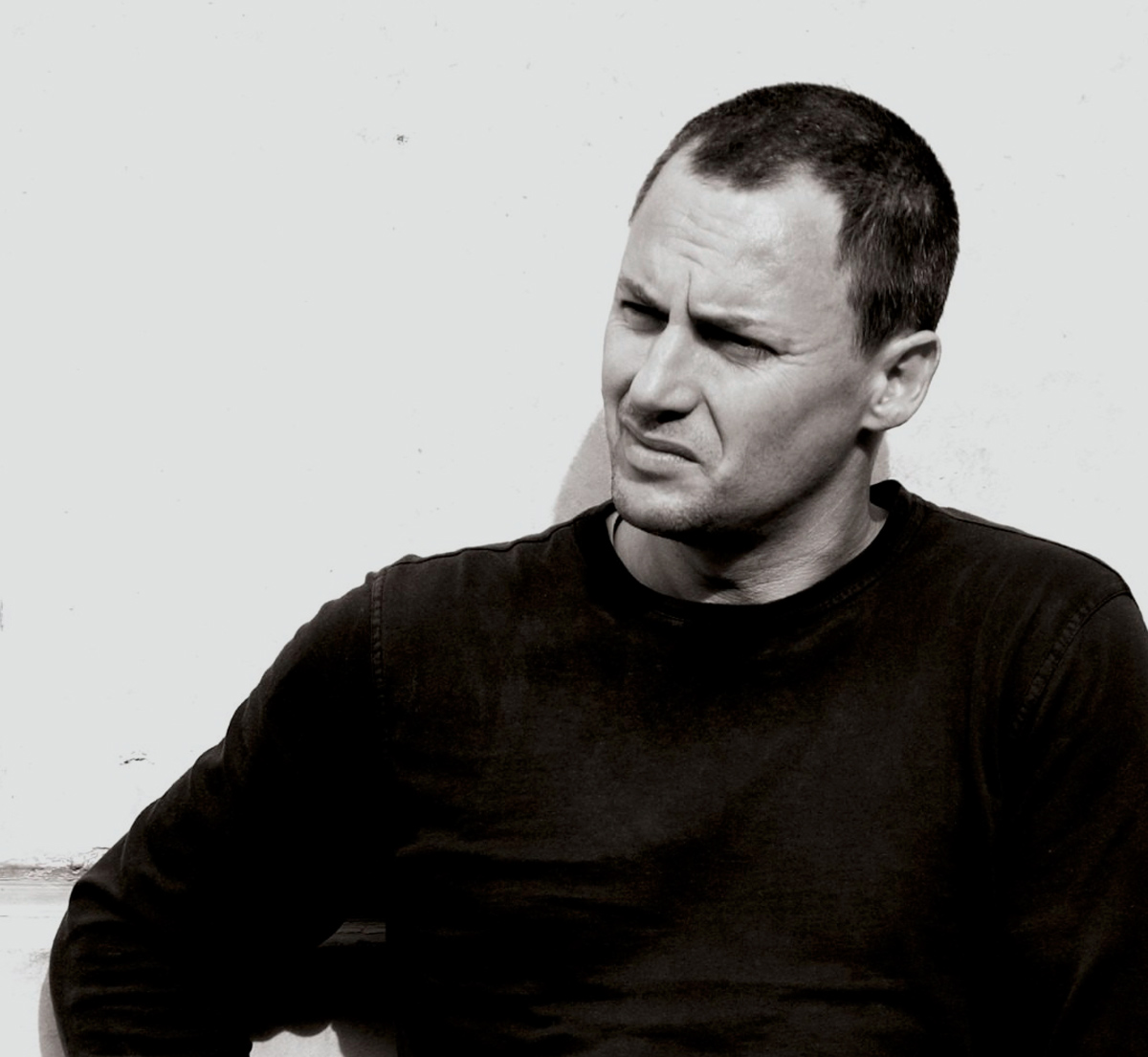 JEAN LOUIS IRATZOKI
Ever since he opened his own workshop in 1998, Jean Louis Iratzoki has been committed to the creation of articles impregnated with an emotional value, where the respect for nature, character and restraint give form to a contemporary but simultaneously authentic product. A philosophy which has garnered diverse European awards.

Visit
Ets Bastiat,
Route d'Orthez,
40700 Hagetmau
France